Profile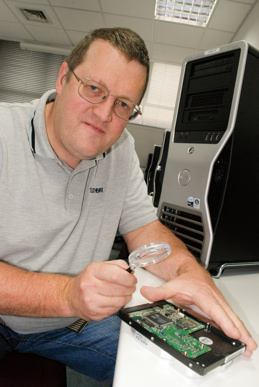 Geraint Williams is the Head of Technicl Services for IT Governance Ltd where he leads IT Governance's PCI QSA and the Security Testing services. He is also a lead trainer on the IT Governance CISSP Accelerated Training Programme and the PCI DSS Foundation and Implementation courses.
Geraint has also been appointed an honorary visiting Fellow at the University of Bedfordshire for the work he undertakes taking to students at local colleges preparing to study at University or continue further education courses as part of voluntary work to promote computer science and in particular information security as a career choice.
Geraint's position prior to joining IT Governance was with the University of Bedfordshire where he was involved in the development and teaching of the BSc and MSc Computer Security and Forensics degree programmes. He holds an MSc Internet Technology - Distinction (2004) from the University of Luton, Luton, Bedfordshire, and is researching a further MSc in wireless security and performance. He has presented research papers to at the prestigious IADIS International Conference e-Society 2006, Dublin, Ireland and The 7th International IET System Safety Conference, incorporating the Cyber Security Conference 2012, 16th-17th Oct, Edinburgh, Scotland
His industry certifications include: CREST Registered Tester (March 2103) (ISC)2 Certified Information Systems Security Professional (CISSP, Feb 2007), EXIN Cloud Foundation (Jan 2012), ISACA Certified Information Systems Auditor (CISA, Dec 2011 - awaiting ISACA accreditation), ISACA Certified Information Security Manager (CISM, Jun 2012 - awaiting ISACA accreditation),Cisco Certified Network Associate (CCNA, Jan 2009), Prince2 Foundation & Practitioner (Nov 2008), EC-Council Certified Ethical Hacker (CEH, Aug 2006), EC-Council Certified Hacking Forensic Investigator (CHFI, Aug 2006), CompTIA Security+, Network+ & A+, Microsoft Certified Professional (MCP) Windows 2000 Professional & Windows 2000 Servers.
Prior to joining the University he has worked for a number of companies including British Aerospace and Marconi Instruments. One of the most interesting jobs he had was the the 7 years I spent working at Millbrook Proving Ground, which is a 400 acre Vehicle Proving Ground near Ampthill in Bedfordshire.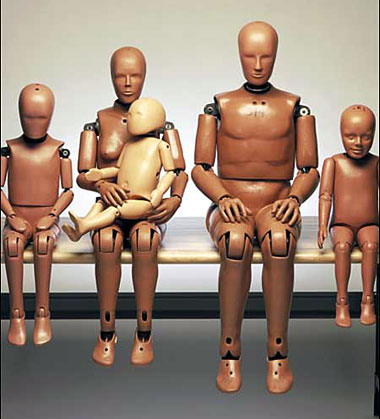 There he was a Senior Engineer working within the Safety Test Lab involved in the simulation and actual crashing of vehicles, trains, aircraft and marine seats. I even made an appearance on World in Action documentary on what happened to occupants in Mini-bus and Coach Seats when involved in crashes.
At this job he could truly say that he worked with dummies as he had responsibilities for the Anthropomorphic Test Devices aka the Crash Test Dummy. Although these dummies were no dummies with up to 104 channels of data that could be recorded during a test
Geraint has demonstrated his communication skills and experience in the development and delivery of security education and training programmes. In addition to his strong technical skills background, he has wide experience in project management and a proven ability to lead, motivate and manage interdisciplinary teams.
Geraint practices what he teaches and is a keen advocate of Continuous Professional Development. He keeps up to date through study programmes and by attending seminars and networking events. . He is regularly asked to speak at branch meetings of institutions such as the IET and BCS, attracting large audiences on a range of security issues including ethical hacking, forensics and biometrics.